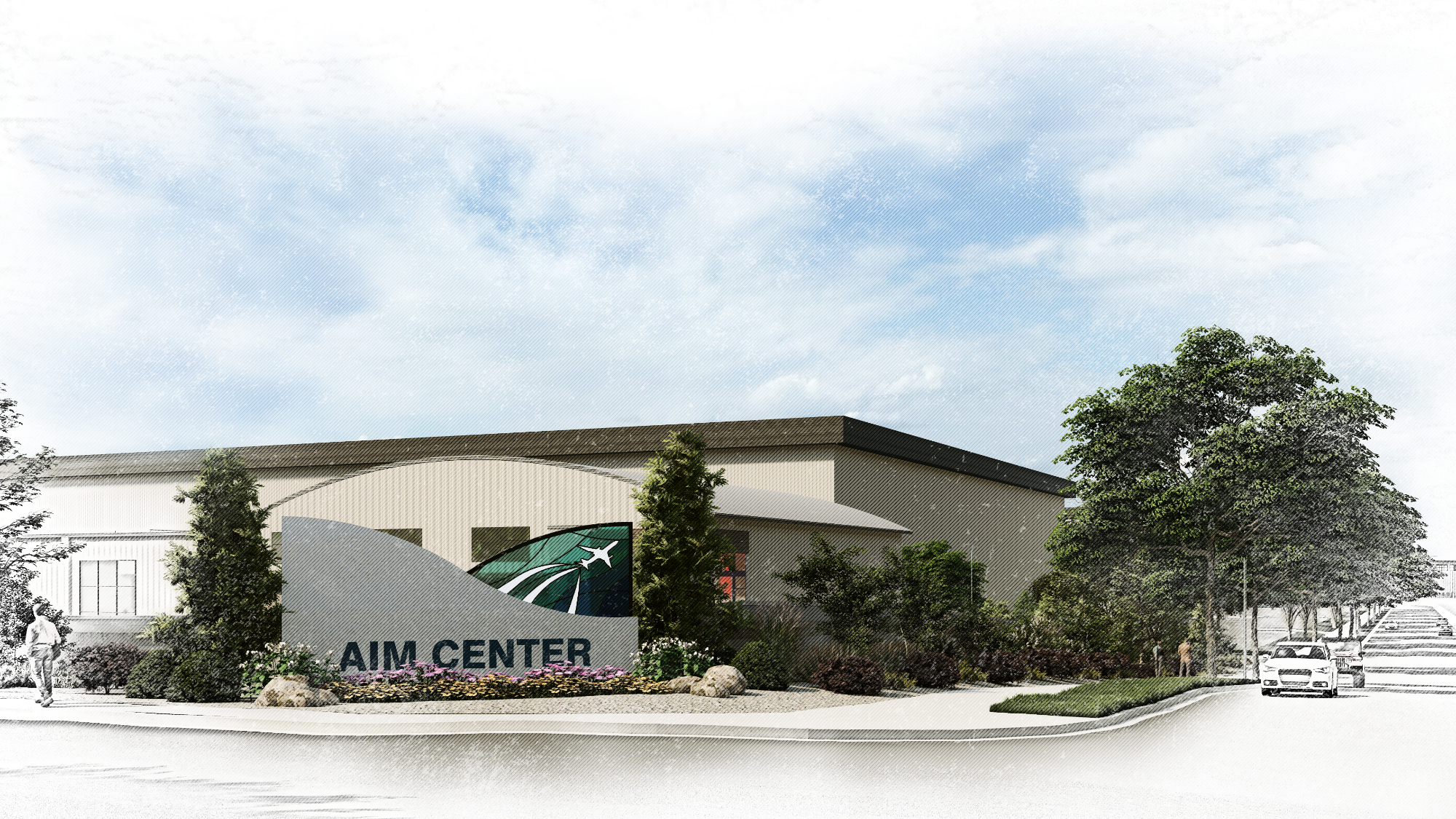 A Development of
Thank you to those who attended our Open House on November 15, 2023!
Missed the open house? View the display boards below.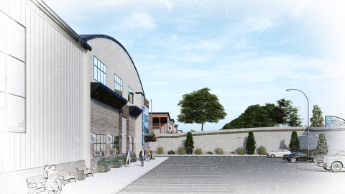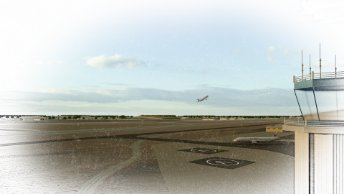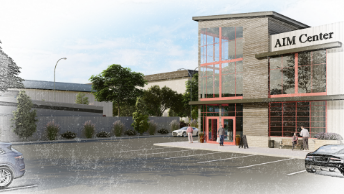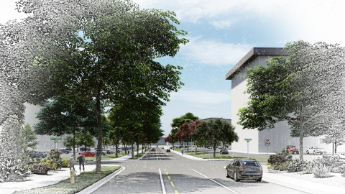 Learn More:
The AIM Center is envisioned as a major aviation and aerospace industrial area located within the existing Tri-Cities airport boundary, adjacent to the runway system. It will create vital new jobs and bring significant private investment to support our rapidly growing community.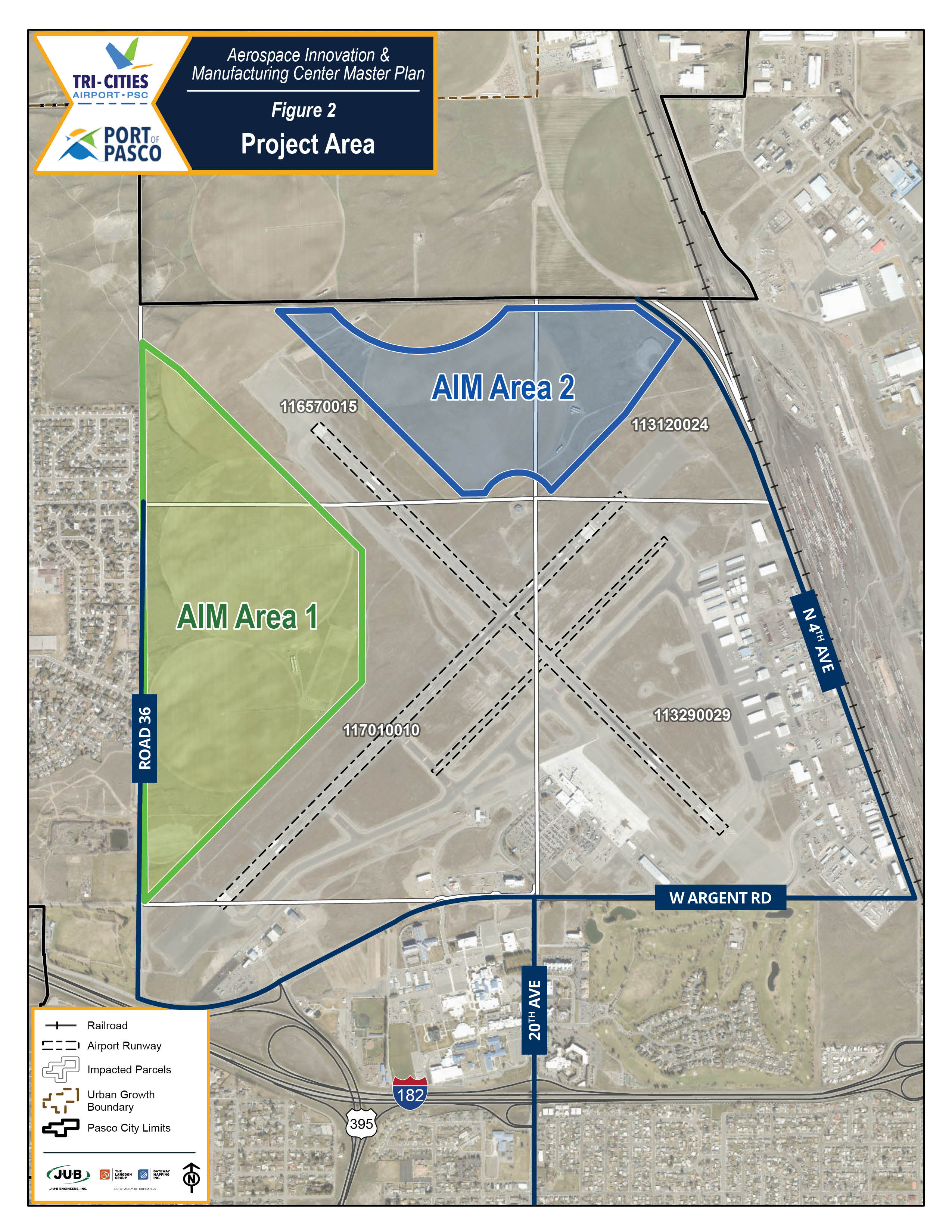 The AIM Center will cater to companies that support new aerospace technologies, including electric and hydrogen-powered aircraft, vertical take-off and landing aircraft, autonomous flight systems, artificial intelligence, additive manufacturing, and more.
The State of Washington has set an ambitious goal to add 300,000 manufacturing jobs in the state by 2031. Port of Pasco intends to position Pasco as a leader in this effort by intentionally planning to attract technology-focused, high-demand aviation and aerospace industries to the area, creating opportunities to grow sustainable, family-wage jobs for future generations.
Port of Pasco released a Master Plan for the development of the AIM Center in June, 2023. Further site investigation and engineering is necessary before construction of the AIM Center can begin. Port of Pasco wants to better understand community concerns now, so these concerns can be studied, and mitigation identified before construction begins.
Because this large area, development is likely to occur over several years. Phase 1 has been identified as the southern 140 acres within AIM 1 (see image below). This location was chosen based on its frontage to Runway 3L, access onto Road 36, and proximity to where Tri-Cities airport plans to relocate the Airport Traffic Control Tower.
Proposed Schedule
Phase 1 - 6 years
Full Build Out - 20 years
Estimated Total Cost - $215 M
The site will likely generate higher traffic volumes, requiring roadway and intersection improvements. The City's water system must be extended to serve the site. Significant sanitary sewer improvements, including a new lift station, are required. Other utilities, most notably electrical power, would need extensions or expansion to benefit the development.
These and other impacts to the surrounding environment will be studied more fully and findings shared with the public prior to construction. Public comments are welcomed and encouraged throughout this project so that mitigation can be addressed.